WebPiecev.1.0.0
---
WebPiece is a reduced function web browser to manipulate tiny and limited function web pages like time card apps or SPAM killer CGIs.

The program can run on Apple Mac OSX 10.7.
WebPiece is the free software but its copyright belongs to Comona Co., Ltd.
Download the Mac OSX version from here.
The latest version is 1.0.0.
The screenshot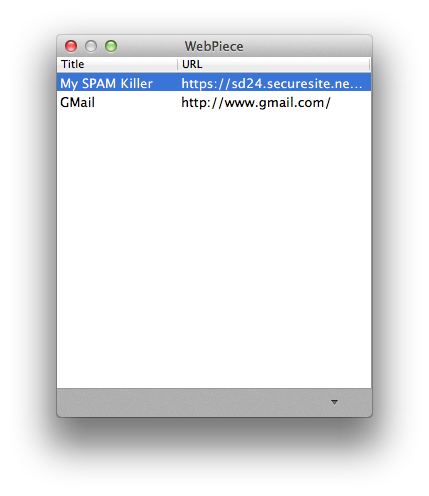 Help(Only uploaded the Help Book of the Apple version.
Logs
2011/12/25(Sun) Mac OSX Version 1.0.0 published.

Mac OSX is the trademark of Apple Inc.
---
2011/12/25 Comona Co., Ltd.